The National Insurance Academy (NIA), established in 1980 under the aegis of Ministry of Finance (Government of India), LIC, GIC of India and Public Sector Insurance Companies, offers excellent pedagogical programmes in Management.

The Esteemed Indian Institute of Technology (IIT), Madras is i >>Read More
---
GAIL (India) Limited is inviting fresh engineering graduates to join GAIL as Executive Trainees (ET). The selection criteria is providing scores of GATE – 2017 exam as a gateway to gain considerable experience in the many technical discuplines of engineering - Chemical, Mechanical, Electric >>Read More
---
The Post Graduate Written Test (PG-WAT) for Admission to MDS Courses is being conducted by the ACDS, Secunderabad. This entrance exam is a gateway for pursuing a post g >>Read More
---

Indian Navy invites unmarried male applicants to join the prestigious Indian Naval Academy, Ezhimala, Kerala under the >>Read More
---
The renowned Tata Institute of Fundamental Research (TIFR) in one of its initiating programmes has announced a unique project for students with phenomenal academ >>Read More
---

The Symbiosis School of Sports Sciences (SSSS), Pune announces admissions to MBA in Sports Management for the year 2017. The institute proposes a full time 2 >>Read More
---
There are doubts on whether the joint entrance exam (JEE) will be a qualifier for dual degree programmes at the Indian Institutes of Technology (IITs).The popularity of combo >>Read More
---
IMPORTANT ANNOUNCEMENT ! LAST 15 DAYS TO APPLY (Masters Programmes) !!!
TISS is among the highest ranked universities in India. NAAC re-accreditation score of 3.89 out of 4.
>>Read More
---
Aspirants wanting to pursue studies in rural management can now seek an admission to the Post Graduate Diploma in Rural Management (PRM) and the Fellow Programme in Rural Management (FPRM) from IRMA – the Institute of Rural Management, Anand. This >>Read More
---
TISS - ADMISSIONS OPEN!!
♦ B.A.(Hons.) in Social Work (2017–2020): TISS Tuljapur Campus.
♦ >>Read More
---
The Joint Admission Board (JAB) of IITs decided on Sunday that students from Afghanistan, Bangladesh, Sri Lanka, Nepal, Bhutan, Maldives, Singapore, the UAE and Ethiopia will be allowed to directly appear for the >>Read More
---
The National Eligibility cum Entrance Test (NEET) has been the talk of the town with its many controversies, creating much confusion amongst aspiring students who wish to pursue medical studies. Here are some quick facts to wi >>Read More
---
There's a good news for those who are preparing or planning to prepare for GRE (Graduate Record Exam), GATE (Gradua >>Read More
---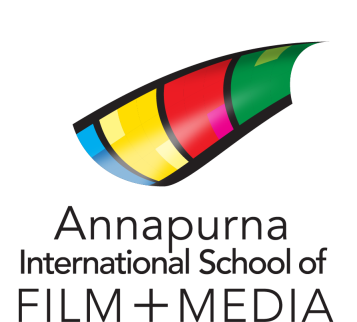 ---